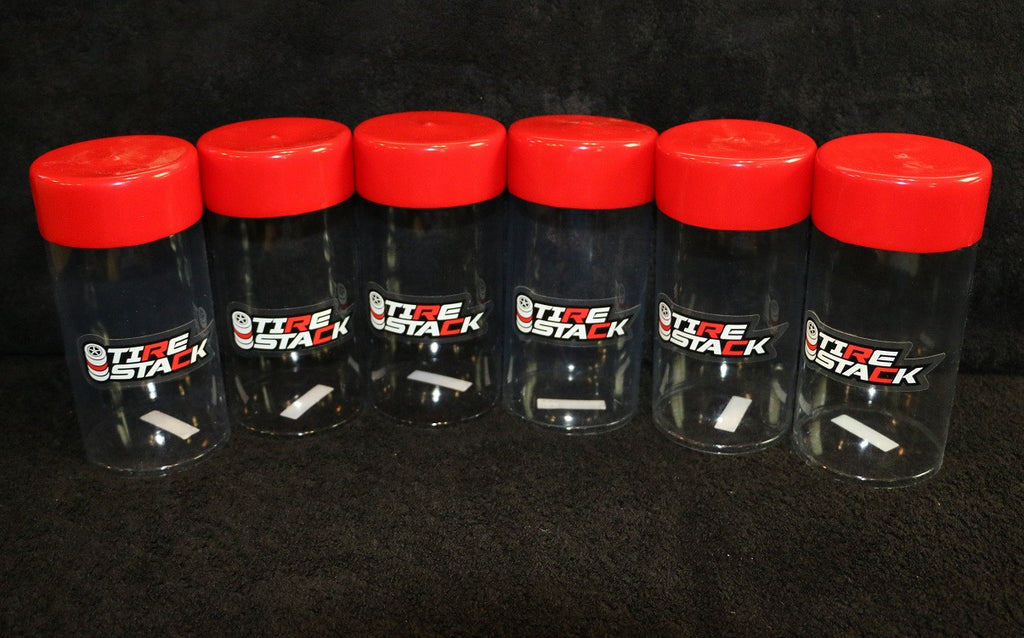 6 Pack - TireStack Tube 1/10 Scale Buggy TALL
Finally an affordable way to store your 1:10 Buggy Tires.  Tire Stack storage solutions offers these custom made clear tubes, made perfectly for up to 4 rear 1:10 buggy tires (TALL Edition will store upto 4 rear tires.  Standard edition will store 2 front and 2 rears).  The tubes measure 7 1/4" tall and 3 1/2" diameter and includes a PVC rubber cap.  Also includes a sticker sheet to record tire information.
Available as, 2 pack, or 6 pack.  Keep your tires organized, and stops them from getting flat spots and drying out.